Keep Ellen Cooking!
Support New Pages!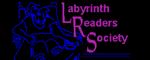 ELLEN'S KITCHEN
Flan for 100

Jeanine
06/03/11
I am thinking about making flan for 100 people. Wondering if anyone has tried this and any tips/recipes you might suggest.
ellen
06/03/11
Assuming individual servings.

Use a bain marie (water bath) for the baking. Use whole milk, scalded, possibly enriched with some 1/2 and 1/2.