Keep Ellen Cooking!
Support New Pages!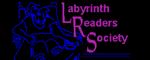 ELLEN'S KITCHEN
Quantity of WATER for wedding reception

Maggie
06/01/11
Hi again Ellen...in planning an outdoor,lake front, June 11th wedding (170 adults, 25 kids) we want to make sure we have enough water. We will have beer, wine, lemonade (8 gals), ice tea (5 gal) & 18 liters sparkling water. They are renting 2 5 gal dispensers for water. Wondering how many gallons water total we will need, understanding we'll need more if a hot day.
ellen
06/02/11
20 gallons would be plenty, you have good liquids.