Keep Ellen Cooking!
Support New Pages!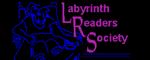 ELLEN'S KITCHEN
alcoholic punch to go with desserts

betsy
06/01/11
is there a suitable punch with alcohol to server with a dessert buffet?
ellen
06/02/11
Yes indeed, there are many- everything from Irish Coffee to bellini's and mimosa's to French Artillery punch. Depends on what kinds of desserts and how alcoholic you want it to be? For example, French Artillery Punch is 1/2 brandy and 1/2 champagne, this is a real hefty drink.