Keep Ellen Cooking!
Support New Pages!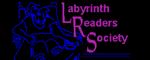 ELLEN'S KITCHEN
New ceramic top stove

Ann Baughman
05/30/11
Have read many of the messages concerning this type of stove and wish I had found this site sooner.
Question - can I use some type of cover over the ceramic stove top? Can't find an answer to that. These is one that I found but it only shows the electric stoves with the coil burners.
Thanks
ellen
05/30/11
You can't use a cover while cooking. The biggest difficulty with covers while not cooking:
1)the burners take a long time to cool down
2)if a burner is turned on while the cover is on, oh brother...