Keep Ellen Cooking!
Support New Pages!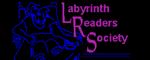 ELLEN'S KITCHEN
How many pounds of brisket feeds 80 people?

Alyssa
05/29/11
We are having a pot luck at work for 80 people, and I'm bringing the brisket. So how many pounds of brisket should I cook if its already trimmed?
ellen
05/30/11
Alyssa, if it is the only meat, you need 35-40 pounds. Offering a second meat is one way to cut back on this- ham, roast leg quarters with a good jerk rub, or sliced turkey breast are both popular second meats. Then you would do 28-30 pounds brisket and 3-4 bags of quarters or about 15 pounds of ham.

You must pres-lice the brisket nice and thin and it is best to have someone serve the first round. People can get pretty greedy about brisket...