Keep Ellen Cooking!
Support New Pages!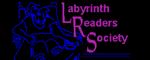 ELLEN'S KITCHEN
Cooking for 65-70 people

Christine
05/27/11
Hi there,
I am planning a pasta bar for a bday party. There will be 65 to 70 people. We want to have 3 sauces (marinara, alfredo and pesto) and two pastas (tortolini, and bow ties). Can you please help me in how to figure out the amounts of sauce and pasta I will need. I also have a green salad planned with two dressings and not sure how much dressing to have. Also garlic bread, fruit trays and veggie trays. I also have 3 3 gallon dispensers for drinks. Thanks so much!!!
ellen
05/28/11
The tortellini, is very popular, I would do at least 18 pounds, 20 would be fine. The bowties, about 12 pounds. about 12-16 quarts of sauce, and you will have to decide the split, as I do not know what is popular in your region. Do not forget lots of Parm cheese.