Keep Ellen Cooking!
Support New Pages!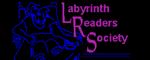 ELLEN'S KITCHEN
Strawberry Shortcake

Marlene
05/25/11
I have to make shortcake for 75 Men, how many quarts of local strawberries will I need. I'm also serving new fresh peas I need a number for them too. Thanks
ellen
05/25/11
10 quarts of strawberries. It takes a half pound of peas in the shell to serve 1 person.