Keep Ellen Cooking!
Support New Pages!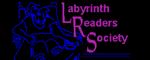 ELLEN'S KITCHEN
Luncheon wedding reception

Amy
05/11/11
I am having 50 guests, and I plan to get deli trays of meats, cheeses, and veggie trays, I wanted to know how many pounds of each I should get. The cheeses I was going to get sliced for sandwhiches and cubed for snacking. Additionally, how much bread should I get, and how many canned drinks should I plan to get?
ellen
05/11/11
All answered on the sandwich page and the beverage planning page, just use 1/2 the amounts for 100. You need fruit trays and some kind of starchy salad (potato, pasta), and some nibbles or appetizers and punch for the guests while they wait for you to finish your photos.