Keep Ellen Cooking!
Support New Pages!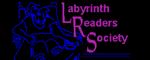 ELLEN'S KITCHEN
menu for 185 people

Sandra Hargreaves
05/09/11
Our comittee at work is planning a n employee appreciate luncheon.Need a menu that will feed 185 people but wont cost an arm and leg.Any suggestions and how much would of items i would need to do this.
ellen
05/09/11
Hi, Sandra,
Are you planning to cook or have catered?

A Tex Mex/fiesta theme buffet is a very cost effective event and usually quite popular. BBQ, fried chicken, or italian buffet are the other lower cost options.