Keep Ellen Cooking!
Support New Pages!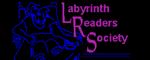 ELLEN'S KITCHEN
Chicken Spaghetti for Graduation Open House

Robyn
05/05/11
Hi Ellen,

You have a great site - love all the tips on cooking for larger groups! We are having a graduation open house for my oldest daughter and she wants to have Chicken Spaghetti. I normally make it in a 9x13 glass baking dish - but I'm wondering how we can make it easily for an open house and how much to plan to make. I think we could get 16 servings out of the original recipe...do you think we could make it in 2 roasters and have enough? Bake the roasters in the oven...or just mix it up in the roasters and cook it like that? Am I taking on a recipe that's too complicated for our first open house? Maybe I should just do ham buns - that's easy! :-) ~Robyn

Robyn
05/05/11
PS - we estimate we'll have maybe 150 people come to the open house during 3 hours...
ellen
05/06/11
Get 3 electric roasters. Use the baked spaghetti recipe for 100 under Basic Budget entrees on the Big Pots page for a guide to amounts and procedure. It is a great choice for this event.