Keep Ellen Cooking!
Support New Pages!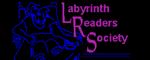 ELLEN'S KITCHEN
Graduation open house

Patti
04/30/11
My last son of three is graduating. We will have an open house 2-5 with 100 quests.
Buffaloe Wild Wings 500 wings
Potato Salad 4 1/2 gallons
Beans 4 gallons
Cole Slaw 3 1/2 gallons
Fruit platter
Veggie platter
Cake
Root beer keg
What is your guidance on this menu and amounts.
ellen
05/01/11
The menu is fine, the amounts are right, use the fruit platter page, veg tray page, beverage page and the dessert page for the things you are just checking.