Keep Ellen Cooking!
Support New Pages!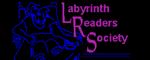 ELLEN'S KITCHEN
vending and sell at an event

jim edwards
04/28/11
vending for the first time at and event i have 22 briskets 15 pork butts making 60 lb potato salad and 35 pounds of baked beans there expecting 300+ people feeding sandwiches and plate dinners is this enough for the event
ellen
04/28/11
See the rest of your answer on the other thread- 60 pounds potato salad is only about 130-160 servings, 35 pounds baked beans is about 100 servings.