Keep Ellen Cooking!
Support New Pages!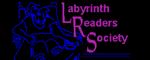 ELLEN'S KITCHEN
cooking for 100

Jacka
04/27/11
I will be making a mashed potato bar for 100. How many pounds of potatoes will I need? Also, do you have a recipe for tender beef roast for 100. I think I need 50 lbs of beef roast. I am also serving chicken & ham. This is a buffet style meal. Thank you for your help!
ellen
04/28/11
You want to mash 35 pounds of potatoes.

If you are also serving chicken and ham, you only need about 40 pounds raw boneless beef. Slow roasting 2 shoulder clods (whole boneless chuck), gives a tender, very flavorful roast. That is what Cracker Barrel uses for their roast beef.

samatha
04/30/11
I'm having a family reunion and I need to know how many servings I can get from a 40 lb case of drummettes or chicken wings? Thank you for ur help.
ellen
05/01/11
For appetizers, 80 servings, for entrees about 1/4 less.