Keep Ellen Cooking!
Support New Pages!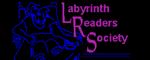 ELLEN'S KITCHEN
Okara

Christina
04/20/11
I am making soy milk without a machine, so I have lots of raw okara. I would like to dehydrate it, but do I have to steam or cook it before hand to make it digestable, or is dehydrating enough?
I will be using it to make the protein powder and as an egg substitute.
I would appreciate any input!
ellen
04/20/11
No, dehydrating does not get rid of the enzyme that is the problem, use the toasting method on the okara page.