Keep Ellen Cooking!
Support New Pages!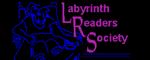 ELLEN'S KITCHEN
teriaki chicken and rice for 100

eric and cindy d
04/19/11
greetings, have 100 guests to feed for my best friend, sister, she wants teriaki chicken and rice and we will be outside, could you email me how and what to do and how to keep warm>??????? thanks a million in ak
cindy
04/19/11
please help in alaska
cindy
04/19/11
in alaska
c
04/19/11
c
ellen
04/20/11
I would depend on the much discussed electric roasters to keep the food hot for serving, and for this size group, this menu , you would need four; two each for the rice and the meat. For amount of chicken, see the plan for 100 table- depends on the type of pieces, boneless, etc. Chicken wholesales in 40 pound cases, you might check into the price of 2 cases, compared to the grocery trays.
For the rice, I would do 6 pounds in each of 2 roasters. Guess I better get the extended article on rice in electric roasters up... In the meantime, see the baked rice recipe in the recipe box section.