Keep Ellen Cooking!
Support New Pages!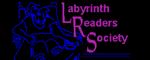 ELLEN'S KITCHEN
Food Stand for Auction

Kathy
04/16/11
I am having a food stand for an auctioneer on Memorial day. he is expecting at least 200 people. I plan to serve hotdogs, chicken corn soup as the main entree. How much would I need of each for this?
ellen
04/16/11
Kathy, will people be buying the food or is it free? What beverages? And how long a time and what time of day? More info please?