Keep Ellen Cooking!
Support New Pages!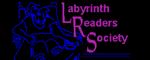 ELLEN'S KITCHEN
picadillo Mexican ground beef

Joyce
04/15/11
Ellen Please help..
I'm inviting 250 guests for Mexican lunch.
Picadillo( something like enchilade meat but with little bit soupy with diced potato, frozen veges etc along with Mexican rice, refried bean,and tortillas. Please help me with quantities.50lb ground beef,25 med potato,25 small tomato, 10 med onion,50lb rice and 50lb refried beans what do you think?
Also can I cook the rice in advance and freeze them until the day
ellen
04/16/11
Nice little party, eh Joyce?

When I do pot roast and mashed potatoes for a group this size, I would plan on 110-130 pounds raw beef, 85 pounds potatoes, 45-50 pounds frozen veggies; so it looks to me like your main course is very light.

For sides for a Mexican lunch this size, I would do 25 pounds rice, 25-36 pounds dried beans.

I would cook the beans ahead and do the rice in the oven day of.