Keep Ellen Cooking!
Support New Pages!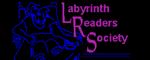 ELLEN'S KITCHEN
Tortilla chips for 175 people

Raye
04/07/11
Hey I am wondering how many tortilla chips I need to serve 175 people ?
Also if I fry my own how many actual corn tortillas would i use ?
ellen
04/07/11
For a small side serving, I allow 8 pounds of corn chips per 100. For nachos, the usual is 1 1/2 ounces per person. Teens, up to double that.

About 3 tortillas per person.