Keep Ellen Cooking!
Support New Pages!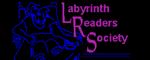 ELLEN'S KITCHEN
paella

sharon david
03/09/11
Hi Miss Ellen, Thank you for all you advise I wouldnt be the cook I am if it werent for you. I have another big challenge and usually you have all the answer s. I have a party coming up and they would like to have Paella Valencia for 180 probably as simple as multiplying a basic recipe;however, maybe you have some tips as well as a recipe Thanks ,God Bless
ellen
03/09/11
Yipes, that is a lot of paella.

There are great pictures at google of gigantic paella cookoffs.

What is the kitchen/oven situation for this party? I would do the dish in the oven, it would take at least 3.