Keep Ellen Cooking!
Support New Pages!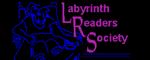 ELLEN'S KITCHEN
servings

susan
02/20/11
Hi,
I read the other forums and really can't seem to figure this out, so here it is .....

I am catering my nephews wedding, they have invited 225 ppl 25 of which are children. I have selected chicken and beef fajitas, stuffed shrimp,and sausage. Sides will be beans,spanish rice. There will be a salad bar,fruit bar and tortilas. The couple has choosen chips and salsa for appettizers. My question is how many ounces would I calculate for each item per person? The dinner will be from 6-7:30pm. I have calculated abt 2-4 ounces per item - is that right? If not can you please advise me.

Thanks

ellen
02/22/11
chicken and beef fajitas, see fajita info on site and on threads.
stuffed shrimp, 3 per person
sausage, 2 ounces per 100

beans, 8 pounds dry per 100
spanish rice, 8 pounds dry per 100

salad bar, see p[lan for 100 page
fruit bar, see fruit tray page

Post your estimates if you want me to check.