Keep Ellen Cooking!
Support New Pages!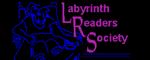 ELLEN'S KITCHEN
Breakfast for 350 men

annmarie Walker
02/19/11
I am making breakfast for 300-350 men and my budget is $8.00 per person. They want eggs, bacon, sausages,pancakes, waffles, home fries, orange juice, coffee,tea and fruits(fruit cups with fresh fruits) How do I cost this out to make a bid that is profitable to me
ellen
02/22/11
You can't get this breakfast for this price at Denny's, and catered meals usually cost more than low end diners.
Offer them scrambled eggs, cheesy potatoes from a roaster,bacon or sausage, juice, coffeee, tea, small fruit cup.