Keep Ellen Cooking!
Support New Pages!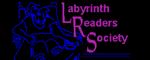 ELLEN'S KITCHEN
bridal shower for 40 people

Gail
01/26/11
My mom is planning food for a bridal shower (40 people tops -- all women, some young adults who can eat). Planning on veggie tray, deli platter (7-9 lbs of meat) with imported ham/turkey/roast beef and chicken salad (3 1/2 lbs) with 60 rolls. Also will have a Veg.Lasagna Tray that serves 32 (small pieces). Is this enough? There will also be a couple of sides (pasta salada / orzo salad. Thanks!
ellen
01/26/11
Yes. I would add a fruit tray such as the fruit tray for 25.