Keep Ellen Cooking!
Support New Pages!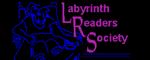 ELLEN'S KITCHEN
tea and lemonade

debbie
01/17/11
I am holding a reception for about 2000 people.
how many gallons od lemonade will need to be made?

Any help would be kindly appreciated.
Thanks, Debbie

ellen
01/18/11
20 times the amount for 100, see the beverage planning page. If it is for longer than 3-4 hours, you will need about 1/4 more for each hour.