Keep Ellen Cooking!
Support New Pages!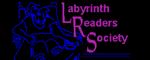 ELLEN'S KITCHEN
feeding 300 men

James
01/17/11
How much of each of the following would I need to feed 300 men.

Menu:
Brisket/ Sliced Precooked
Salad:
Potatoes/ diced and baked with butter and onions
Baked beans
Tea

ellen
01/17/11
You need 3 times the amounts for 100 in the plan for 100 and beverage lists, if they are very heavy eaters, it would be less costly to add a hot vegetable rather than more meat; or good rolls/bread and butter; everyone likes hot bread.

Dessert would be appreciated. Cobblers are simple and well likes.