Keep Ellen Cooking!
Support New Pages!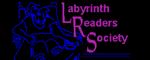 ELLEN'S KITCHEN
Copper bottom pan burnt a silver round pile black

La;uretta Snyder
01/15/11
I left some soup on my new black ceramic burner and when my husband came home smoke in kitchen, I stayed away toooo lonhg and thot pan ruined. How can I get the silver round 3 inch spot off and know it is scatchable and can see the black underneath but have tried everything except metal or silver polish and no razor blade yet. Is there a chemical around able to clean off the metal on my burner.
ellen
01/15/11
You can turn to the very lowest heat, then use the razor. There is no chemical for this.