Keep Ellen Cooking!
Support New Pages!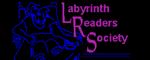 ELLEN'S KITCHEN
stuffing for 100

jeanine
01/14/11
The soup pantry that I cook in has 2 freezers full of white bread. We need the space so I've been asked to use the bread up. Please give me an estimate of how many hotel pans of stuffing feed 100. I plan to roast the chicken pieces right on top of the stuffing while it bakes. Any suggestions would be very appreciated.
Leona
01/14/11
I hope I am not out of line, but I have a suggestion. I occationally make pork chops and stuffing in a similar manor.

Make the stuffing, brown the chops, cut apples in half place 1/2 apple on each chop. Foil and bake until the apple is tenderized at medium at ~350*F. Remove foil and bake just a few more minutes to brown. Delicious.

ellen
01/15/11
Use the Southern dressing recipe, using all bread instead of part corn bread.
Good bread pudding is another useful choice here. I like the recipe I posted in Big Pots.