Keep Ellen Cooking!
Support New Pages!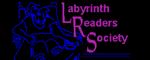 ELLEN'S KITCHEN
Frozen Green Beans in a Roaster

Stephanie
12/09/10
Hi!

I'm making green beans for 130 people Friday and have frozen green beans from Costco.
*How would I go about cooking them in large Roaster Ovens? (I have 3 large roaster ovens)
*Does it matter the amount of frozen green beans placed in the roasters?
*Cover with water?
*Temp?
*For how long?
Thanks!

ellen
12/09/10
You are going to be using these as giant pots. 2 are sufficient for the green beans. It takes up to 1/2 hour to bring the water to a simmer- 400 degrees- then the beans go in and cook as for any pot.