Keep Ellen Cooking!
Support New Pages!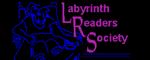 ELLEN'S KITCHEN
Luncheon for 70

Sandra
11/29/10
My menu is as follows....

Chix Noodle Soup
Corn Chowder

Tossed Green Salad

Meat and cheese tray with rolls and fixings
Finger sandwich trays

How much soup should I make and how many finger sandwiches should I prepare?
Thanks! :)

ellen
11/30/10
I would skip the finger sandwiches, tedious to prepare, can't be used later, and you don't need them with this menu. Get some really good crackers and make about 4 pounds of cheese balls/logs/spreads. @-3 ounces meats and 2 ounces cheeses per person, 2 smallish rolls; 3 gallons each soup; you will have soup left, but when you do 2, it is impossible to guess which will be the favorite on any given day.