Keep Ellen Cooking!
Support New Pages!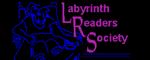 ELLEN'S KITCHEN
fresh turkey cooking

zen
11/24/10
I have a farm fresh 36lb turkey to cook unstuffed. How long and at what temp is best some say 325 some say 250. What do you think?
ellen
11/24/10
Preheated at 325, about 10 minutes per pound, at 250 about 12-13. Depends on your timing.