Keep Ellen Cooking!
Support New Pages!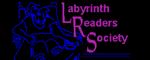 ELLEN'S KITCHEN
stuffing in a roaster

jboushee
11/24/10
I am making the stuffing to feed 32 people and would like to do it in a elactric roaster. how do i do it and can I make it the night before
ellen
11/24/10
Yes, it is fine to cook it. If you make it the night before, you have to put it in the fridge and then reheat it; not yummy. Why bother?