Keep Ellen Cooking!
Support New Pages!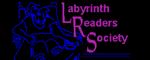 ELLEN'S KITCHEN
good gravy

Felnonez
11/24/10
I want to make a flavorful gravy for about 150 people. what can I use for a good base for flavor.
I've never made a big pot of gravy, but need to for guests any idea?
ellen
11/24/10
I would make about 50 cups, which is 3 gallons This takes the dripping and broth from about 100 pounds of turkey, or you can just sacrifice a turkey or two for dripping and broth. You want REAL chicken or turkey broth, no water. See the gravy page. I make a gallon at a time on a home stove, using a 6 quart cast iron Dutch oven.