Keep Ellen Cooking!
Support New Pages!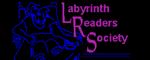 ELLEN'S KITCHEN
Baking stuffing in two pans

Mary
11/18/10
Hi,
I have a stuffing recipe that calls for a 13X9X2 baking dish. I'm short on oven space and would like to use my side oven. If I separate the recipe into 2 8X11 pans, would I still bake at the same temperature and time (which is 375 degrees for 20-30 minutes)?

Thanks for any help!
Mary

ellen
11/18/10
You will get more crisp and it will cook faster because the layers are thinner. I would do 2 8x8 pans to get the same thickness, cut the heat about 25 degrees.