Keep Ellen Cooking!
Support New Pages!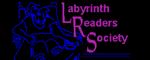 ELLEN'S KITCHEN
Cooking for 25 to 30

Jacka
11/13/10
Cooking for 25
I will be preparing a meal for 25 people. The menu will be baked turkey breast, candied yams, green beans, dressing, corn, dinner rolls, bananna pudding, minature cheese cakes or carrot cake, sweet tea. How many lbs of turkey breast do I need? I will be using 2 large cans of green beans & corn, large chafing dish of dressing, large chafing dish of candied yams. Will this be enough for 25 people? I feel that I have more than enough desserts to choose from. Thanks
ellen
11/13/10
Please check your quantities on the turkey yield table and the planning and shopping articles- 1/4 the amount for 100.