Keep Ellen Cooking!
Support New Pages!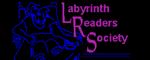 ELLEN'S KITCHEN
Food for 325

Ramona
11/10/10
We are having our Christmas part and will need to know how much do we need of: Smoked Ham /Fried Turkey
Cornbread Dressing
Sweet Potatoes
Green Beans
Broccoli /Rice /Cheese Casserole
Gravy
Cranberry Sauce
Rolls
ellen
11/10/10
Ramona, dealt with this in detail. Go the the holiday planning article at the top of the Big Pots main page. Article covers amount thoroughly. If you have specific questions after, post and I will try to help.