Keep Ellen Cooking!
Support New Pages!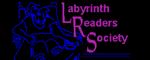 ELLEN'S KITCHEN
50 people reception

Laurie
10/04/10
Hi Ellen, I am preparing food for a reception this Saturday for approximately 50 people. We are having, linguine with italian sausage, caeser salad, buns and sandwich platters later in the night. How much romain lettuce do I need for a caesar salad, how much pasta do I cook for the main course and how many sandwiches do I make for later in the evening?
ellen
10/04/10
You can use 1/2 the amount for 100 on the plan for 100 table for the salad.

I would allow 1/2 pound raw sausage per person- this is a generous amount- you could do 2 pounds per 5 people if there will be some sides and appetizers. 1 pound dry pasta for each 4-5 people.

For the platters later, use the sandwich page and do the light level for 50 people, buns/bread and condiments.

donna davis
11/08/10
i need to know how many red potatoes to feed 50 people.. having pork tenderloin
ellen
11/08/10
15-18 pounds buffet, depending on the other sode dishes.