Keep Ellen Cooking!
Support New Pages!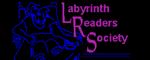 ELLEN'S KITCHEN
wedding reception

Connie
09/29/10
I am having chicken pie, cream potatoes, green beans and rolls for my wedding reception. I am exspecting 50 people could you let me know how much of each I need to purchase. Thank you
ellen
09/29/10
Suggest you add fruit trays to the menu for color and variety.

You need about 40 pounds of chicken pie. All the other items are on the plan for 100 list; use 1/2 the amount for 100.