Keep Ellen Cooking!
Support New Pages!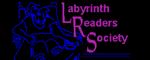 ELLEN'S KITCHEN
How much to purchase?

Debbi
09/19/10
I've been asked to prepare a pre-football game meal for 60. They want baked chicken, green beans, and rice. I have no idea how much to purchase. Please help!!
ellen
09/19/10
If this is a team, use 3/4 the amount for 100, see the plan for 100 page. If it is just guests, use 2/3 the amount for 100.