Keep Ellen Cooking!
Support New Pages!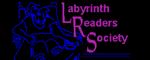 ELLEN'S KITCHEN
Thanksgiving Dinner

Edward Bolt
09/14/10
Ellen;
I am hosting a thanksgiving dinner at our church on thanksgiving day. We are looking to feed 150 homeless, widowed, single, and anyone who can't cook. I have no idea what it would take in amounts required for serving this many people. I need it simple to cook. I figure 8ea 20lb turkeys will be fine for the meat. How many potatoes do I need for mashed potatoes? How much stuffing do I need for the stuffing? How much gravy do I need. I figure 250 rolls for 2 rolls per person would be okay. Please help me figure this out.

Ed

ellen
09/14/10
Ed, these questions are so frequently asked at this time of year that I have written a whole section on the community Thanksgiving dinner, see the top section on Big Pots. First read the Hosting a Community Feast article, then the planning and shopping article, and you will be well on your way.

Then you can write back with your esiamtes and any other questions.