Keep Ellen Cooking!
Support New Pages!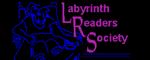 ELLEN'S KITCHEN
Schulte-ufer gastro SUS Germany stock pot (6 qt)

Pat
08/28/10
This afternoon I purchased a shulte-ufer stock pot at Marshall's. I tested it to make sure it was ok for induction cooking; it was, so I washed it out and boiled ears of corn for dinner. It worked very well on my induction cook top. I put it in the dishwasher and to my dismay the tempered glass lid shattered into a "million" pieces. Nothing hit it and it didn't bump into anything in the dishwasher. I guess I can go and complain to Marshall's, but my concern is that it might have done damage to my Bosch dishwasher (the best dishwasher I've ever owned.) I can't seem to find a company website, German or otherwise, that will let me get in touch with costomer service. Has anyone else had a glass lid shatter in the dishwasher? Or has anyone had experience with Schulte-ufer? or damage to a dishwasher because of glass in the drain? Your input means a lot to me. Thanks, Pat
ellen
08/29/10
I would call my dishwasher repair person and get them out to clear the drains. Some of the European models have rather complex insides.