Keep Ellen Cooking!
Support New Pages!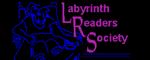 ELLEN'S KITCHEN
fructose for power bars

Donna
08/15/10
wanted to make a recipe for energy bars and it calls for 1 cup of fructose. Wondering if this is in liquid form or if it is simply sugar?
ellen
08/15/10
This is a powder. It can be found at most natural foods stores. It metabolizes a little differently from regular sugar and is about twice as sweet, so you use less.