Keep Ellen Cooking!
Support New Pages!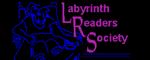 ELLEN'S KITCHEN
food amount for party

nancy
08/05/10
Hello. I am having a party for 225 adults. If I am serving salmon, beef, chinese chicken salad, fruit platter, green beens and chinese vermicelli noodle salad (all cold), how much salmon and beef do I need to order?
Thank you!
ellen
08/06/10
4-5 ounces of ready to eat beef per person PLUS 3 ounces ready to eat salmon. People usually mostly treat the chicken salad as salad, not meat.