Keep Ellen Cooking!
Support New Pages!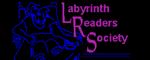 ELLEN'S KITCHEN
Catering a VEGAN wedding for 100 people

Gabrielle
07/22/10
Hi Everybody,
I wanted to check in...
Here's my confirmed menu with my client..
Starters:
Artichoke Spread w/ homemade Rosemary Flatbread
Italian Bruschetta
Mains:
Eggplant Rollitini stuffed with mushrooms & spinach
Garden Pesto Pasta with Zucchini, Peas and Sun Dried Tomatoes
Sides:
Roasted Veggies
Gardinare Italian Roasted Tomtatoes
Salads:
Strawberry Burst
Fancy Lettuce, Avocado, Leeks and Sugar Roasted Pecans with homemade Strawberry Vinegarette
Watermelon Balsamico
Watermelon chunks dressed with a Balsamic Glaze and chopped Pistachio's
For Dessert:
Triple Berry Crumble
Melon Fizzies
Melon Balls marinated for 2 hours in white soda, drained, added more white soda & served in large glass hurrican cylinders
So my questions...
How many people should I make the sides for? Since there are 2 sides and 2 salads I was thinking between 30-50 people
How much pasta should I make? I was thinking 25-35 pounds....and of course the other ingredients would increase the size.
I would appreciate any help you can give!
My gig is next weekend, so I have a lot to do in the meantime!
ellen
07/23/10
Hi, nice menu.

No more than 15 pounds of dry pasta.

20 pounds of each side veggie, at least 3 gallons of each salad.

Consider adding a bean dish (marinated beans, hummus) for protein.