Keep Ellen Cooking!
Support New Pages!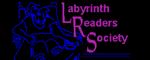 ELLEN'S KITCHEN
Reception for 250

Pat
07/14/10
I will be catering this reception. This is the food I want to serve. How much is need for 250 people

Baked Chicken
Spiral Ham
Meatballs

Green Beans
Tossel Salad

Yellow Rice & Peas
Potato Salad
Spaghetti Pasta with diced tomatoes & diced cucumbers
Seafood Pasta Salad (Imitation Crab meat & Shrimp)

Rolls

ellen
07/15/10
This is essentially a DIY site for family cooks and volunteers. You need to use the lists to prepare an initial estimate, post it, and I will be glad to check it for you.
ellen
07/15/10
For the meats, you want 1 pound of boneless chicken for each 4 people plus 1 pound of meatballs for each 3 people plus 1 pound of ready to eat ham for each 5 people.