Keep Ellen Cooking!
Support New Pages!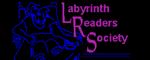 ELLEN'S KITCHEN
Wedding for 400

Heather
07/13/10
I am cooking for my son's wedding. The menu is beef tips, chicken breasts, rice, potatoes, green salad and pasta salad. Would you use a bottom round roast? Last time I used chuck roast and it cooked down to shreds. Would 120lbs of bottom round roast and 100lbs of chicken be enough? I am serving the rice and mashed potatoes in 4" lg chafer pans. Does 1 lg pan feed 100? Would I need 2 of each (potatoes and rice) or more?
Thanks so much Ellen!
ellen
07/14/10
These pans are usually considered to serve 50.

I would use top round or top sirloin. I allow 2 pounds raw bonless for each 5-6 people PLUS 1 pound of boneless chicken for each 4, and that is a minimum.

Please read my article on wedding dinners and plan for/ hire enough help, including an experienced kitchen manager for day of. For a party this size that's at least 5 kiychrn people plus manager, plus 204 servers. The article discusses why.