Keep Ellen Cooking!
Support New Pages!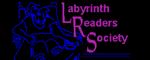 ELLEN'S KITCHEN
Black on ceramic cooktop

ann
07/03/10
After steaming green beans, I wiped up water drops with a paper towel or sponge -- I do not remember which. It left a black semi-circle where I wiped the burner. I have scrubbed and scrubbed with Cerama Bryte, but I am beginning to think I might be making it worse. Is it possible to discolor the actual cooktop surface? Or is the fact that there is still a color difference an indication that further cleaning would improve the situation?
ellen
07/03/10
It was probably a sponge, and the burner not quite cool. Try some of the other cleaning tips such as the Mr Clean magic sponge, soaking overnight with a vinegar towel on it before cleaning, or scrubfree. Yes, it is possible to permanently discolor the tops.