Keep Ellen Cooking!
Support New Pages!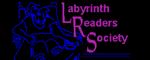 ELLEN'S KITCHEN
help - salads to feed 300

Minelle
07/01/10
Help Please!! I am organising a fund raiser salad lunch for 300 guestsa and am cooking a pasta salad, potato salad, couscous salad and a 3 bean salad. Please can someone tell me how much of each of the following would I need:
pasta spirals
potatoes
beans
couscous

Please note there will be salad leaves, cucumbers, olives, feta cheese, sweetcorn etc as additional servings. Please help as I am going crazy

ellen
07/01/10
I would do about 20 pounds of potatoes, 6 pounds of pasta, 4 pounds of couscous for each 100 people. I would do about 20 pounds of ready to eat beans per 100 people.