Keep Ellen Cooking!
Support New Pages!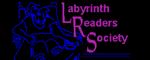 ELLEN'S KITCHEN
chicken fajitas and ground beef tacos

rosa a.
06/28/10
i am cooking chicken fajitas and ground beef tacos for 600 people. How much meat do i need of each. i cant go searching from here so i need a direct answer. Thank you.
ellen
06/28/10
It takes about 15 people to cook and serve, and at least another 25 to set up, stock, etc, with this size crowd, and there are BIG food safety issues for ground meat and chicken with this large a crowd.
You also need at least 12 double-sided serving lines.

you need to tell me the rest of the menu. With rice and beans and salad, you need less; buffet/ self service, more.