Keep Ellen Cooking!
Support New Pages!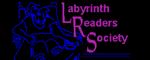 ELLEN'S KITCHEN
hash brown casserole

Barbara
06/19/10
Can I mix up my hashbrown casserole, put it in the refrigerator over night and cook it in the morning? do I need to cook it longer or let it sit out and get room temperature first?
ellen
06/20/10
Yes, as long as the potatoes are already thawed and drained. Preheat the oven or roaster and allow 20 extra minutes for cooking- but check starting at the regular time. You want a temp in the middle of 170-180. Do not let it sit out at room temp before cooking.