Keep Ellen Cooking!
Support New Pages!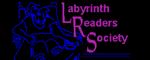 ELLEN'S KITCHEN
Cooked pulled pork for 125 people

Joanne Chasse
06/16/10
My daughter and I are having a battle. Her dad and I are providing 40lbs of pulled pork for her wedding reception and there will be approximately 125 people. How much do you think I will need?

Joanne Chasse

ellen
06/17/10
If this is the only meat and is cooked weight for sandwiches, it will probably be OK, If it is raw weight or plated, you will run out.

You need 1/2 pound raw per person minimum for plated.

joanne chasse
06/17/10
Ellen:

It will be cooked pulled pork for sandwiches or if they want it without a bun. Also will be having sausage with potatoes, macaroni salad, potatoe salad, cole slaw, fruit trays, vegatable trays, cake, So you think that will be enought?

Joanne Chasse

ellen
06/18/10
OK, with the sausage, it should just about do. You need to offer a meatless entree replacement; could be Boca burgers or Morningstar, or a good bean dish.