Keep Ellen Cooking!
Support New Pages!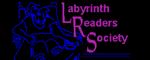 ELLEN'S KITCHEN
catering wedding for 200

Ellen
06/09/10
They want fried chicken,shredded beef,and pulled pork,how much of each should I make of each one. They want chicken as the main meat with the other two in case someone dosnt want chicken? please help!
ellen
06/09/10
It doesn't work that way; people take the beef or pork as a main if it is self service. I would do the dhredded beef only, you don't need both, and more people don't eat pork. I would do 1 piece of chicken per person PLUS 1 pound ready to eat beef per each 4 PLUS 10%. You also need a dish (beans?) that is meat free that the non-meat eaters can use as an entree, there will be some.